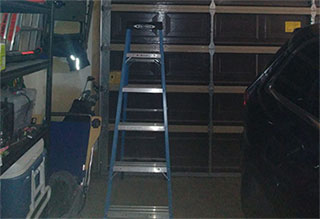 It can be very hard to determine when a breakdown will occur. There are so many moving parts that help your garage door open and close that deciphering the signs behind every squeak and rattle can be difficult. That's where our team comes in. We can regularly maintain your system and see to it that any minor issues are preemptively resolved before they get a chance to cause a malfunction.
Let's Start With The Springs
These are some of the most important parts of the mechanism, as they're the ones that physically support the door when it needs to open. Our team will examine them to determine whether spring replacement is in order, and we will also lubricate their coils and adjust their tension to help keep them in great condition.
Moving On To Safety
Your garage door opener needs to be checked and tested in order to make sure it's still safe to use it. Our technicians will perform a series of safety tests that will determine whether sensor realignment is needed and if the auto-reverse feature is functioning correctly. We'll adjust the opener's settings as needed, and check the condition of the drive system and the motor to ensure they're working properly and aren't getting ready to break.
Checking Every Inch
We will complete a full examination of the mechanism, from checking the alignment of the tracks to the condition of the rollers and the panels. We'll also lubricate all the moving metal parts to reduce friction, which in turn will alleviate some of the wear and tear the system goes through. Bent tracks will be repaired and worn rollers replaced, in order to ensure the door can move smoothly without the risk of it getting stuck.
We're Always Happy To Help
Whether you need emergency repairs or you want to schedule a maintenance appointment, our experts will gladly come and help you out. Contact our team at Garage Door Repair Huffman today and let us make sure your system continues working safely and efficiently for as long as it can.
Count on us when it comes to:
Garage Door Tune Up Services
Automatic Door Opener Repair
Broken Spring Replacement & Repair
Door Opener Troubleshooting Services