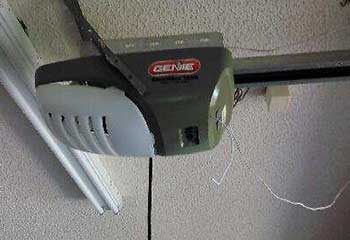 Garage Door Opener Repair
Customer Issue: Mr. Neal felt deafened every time he used his garage door thanks to all the noise, and decided to do something about it.
Our Solution: We suspected that Mr. Neal's Genie 4042-TKH model garage door opener had been causing the noise. Our professionals detached it so it could be thoroughly examined. We determined that the motor had been damaged, and needed to be replaced. Once our technicians finished this, we returned the opener to its place and tested it to confirm the grating sound had been dealt with.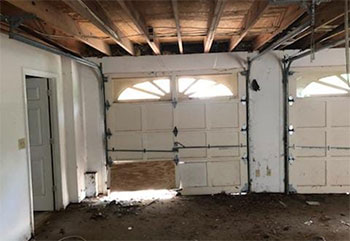 Panel Replacement
Customer Issue: One of our customers wanted to up the curb appeal of his home by taking care of a broken panel, so he called us right away.
Our Solution: Our team got a new panel of the matching size and color to ensure that nobody would be able to tell the difference between the new one and what was there before. The garage door was then taken down for easier access. The old, damaged panel was removed and the new one was bolted securely into place.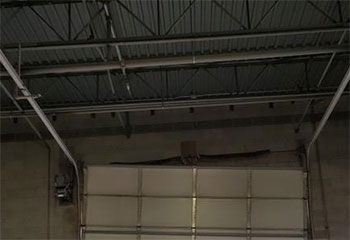 Garage Door Off Track
Customer Issue: An unsuccessful DIY repair attempt resulted in a garage door partly out of its track.
Our Solution: Our team pulled the door back up and off its tracks and repaired the damage to the left section that had gotten bent. We then reinserted the door to the track from the top and reconnected the lift cables. After a few rounds of testing, they called it a successful operation.
Lorea Assendorp
- Forest Manor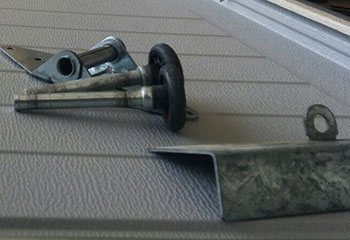 Roller Replacement
Customer Issue: Broken rollers.
Our Solution: The customer's rollers were over 10 years old and broke under the pressure. We replaced both with a brand-new set. After replacing it, we tested it ourselves and made sure the door opened smoothly and without any grinding noises.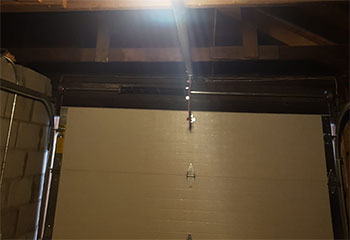 Torsion Spring Replacement
Customer Issue: Broken torsion spring.
Our Solution: After a careful inspection, we found that only one of his torsion springs had broken, but we replaced both with premium quality ones as the second one also showed signs of deterioration. Then, we did a safety check to ensure the door opened and closed properly.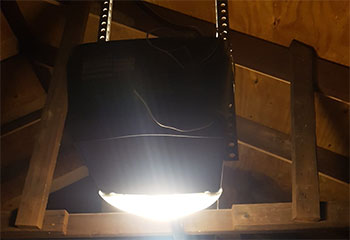 Chamberlain Opener Installation
Customer Issue: Needed a new opener.
Our Solution: After offering several options, the customer chose a Chamberlain chain-drive opener to be installed. We got to work straight away, and made sure everything was running smoothly when we were done. Additionally, we made sure to give the customer some maintenance tips and walk him through the features.